Lecture Vereniging Oud-Dordrecht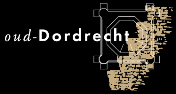 On Tuesday evening, November 30, at the invitation of the Oud-Dordrecht Association, I will give a lecture about my work and working method in the Trinitatis Chapel in the Vriesestraat in Dordrecht. In the newsletter the lecture is announced as follows:
Lecture by Anja de Jong, autonomous photographer and recently announced as city artist of Dordrecht.   For decades, De Jong has been working on water and climate, as previously in global projects such as 'The Borderland Project', 'Chile's Water', 'Moldova's Water', 'Ice Edge – IJsgrens' and within the Netherlands the project 'Submersa' on the St. Elizabeth floods from 600 years ago. In her current project 'Monuments of Climate Change' she shows the effort the Netherlands makes to keep the water out. This is not just a current story. De Jong explains in pictures and in lecture how water constantly shapes the Dutch landscape – and its mentality. It is certainly not only the past that is discussed, but a look is definitely cast on the future.