For Chile's Water Anja de Jong took her cameras to the extremely arid far north of Chile.
This Norte Grande area consists of the low coastal range and the High Andes separated by the central plains. These plains are rich in ores and minerals and hence the Atacama Desert and the surrounding pampas have been thoroughly explored and exploited for centuries despite their extreme climates.
In this bleak landscape De Jong searched for water and probed the use of this commodity that is both life-giving and economically important.
On the one hand she approached this landscape in her usual inquiring, concentrated and contemplative way with large format black-and-white pictures; on the other hand she captured her surroundings with the colourful snap-shot look of an inquisitive tourist or casual passer-by in digital files.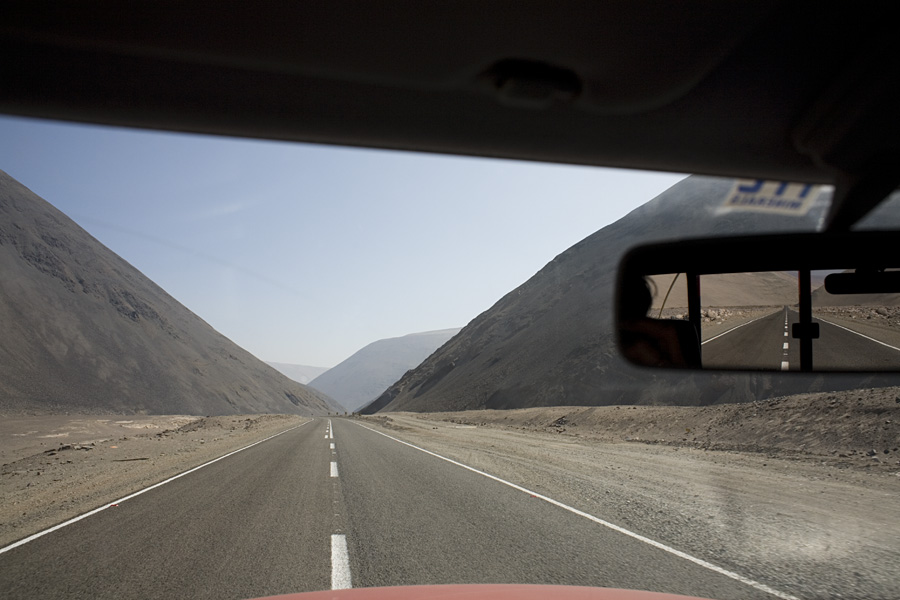 The past in the present when driving route 5 from Iquique to Arica - Chile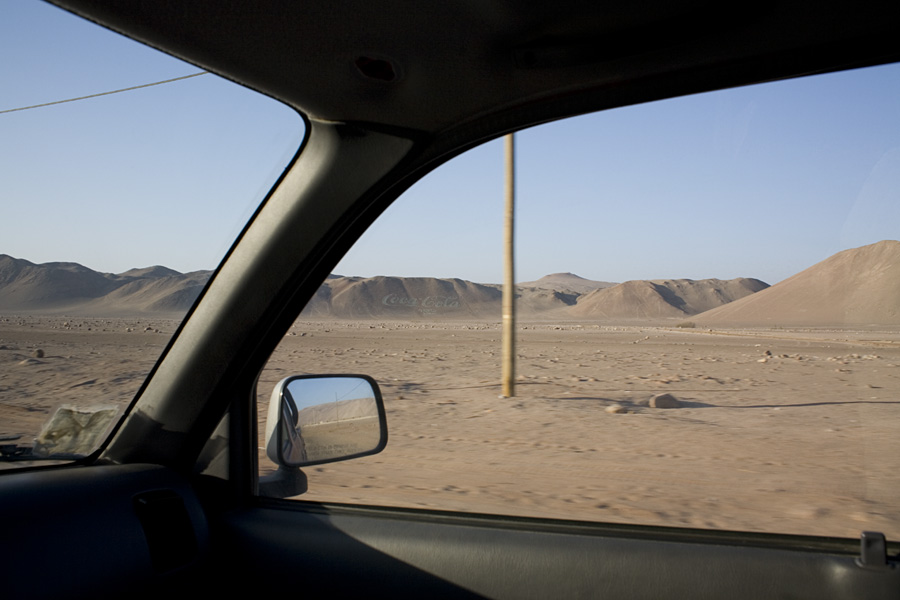 Coastal town Arica's solution in case you are in desperate need of water - Chile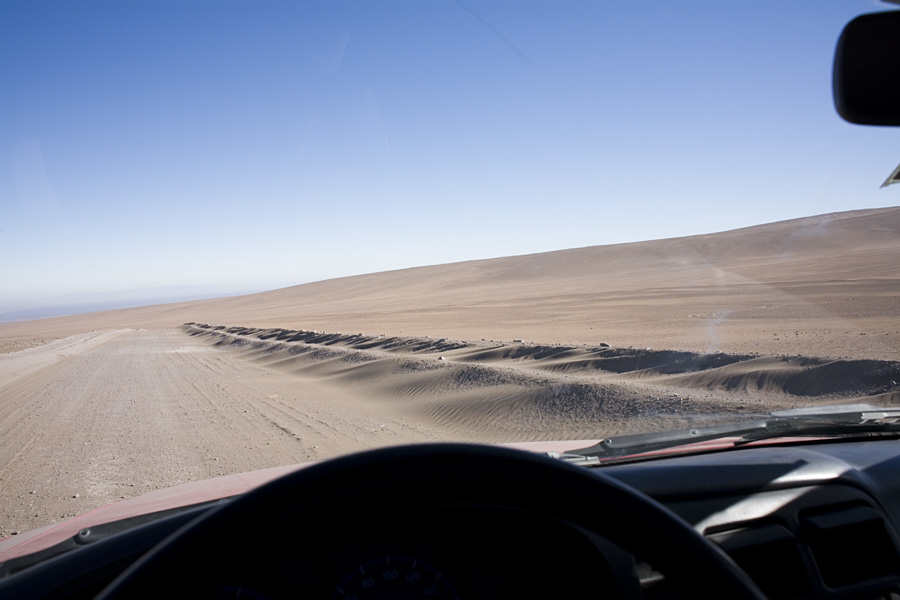 The end of the road in the Atacama Desert - Chile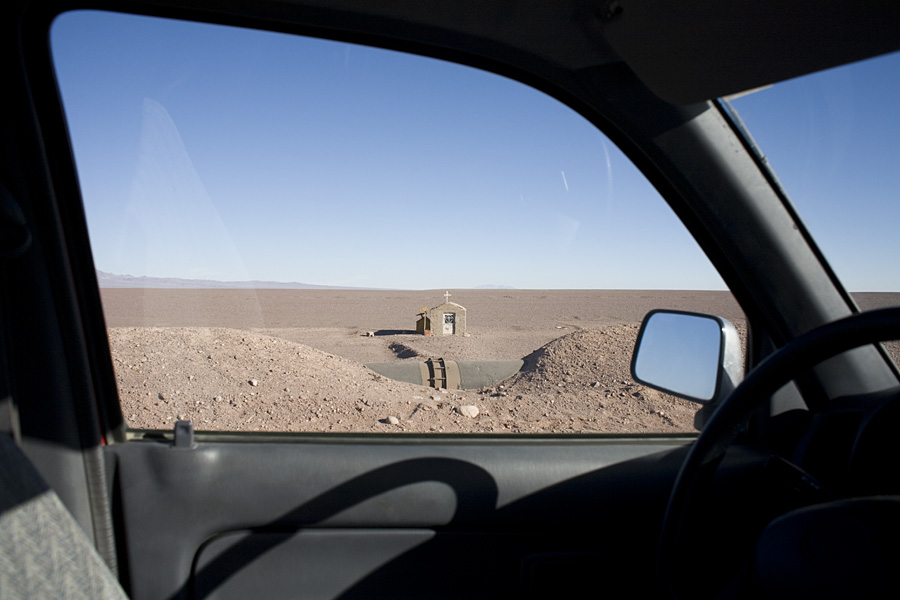 Water at last, but only to be reached at the end - Chile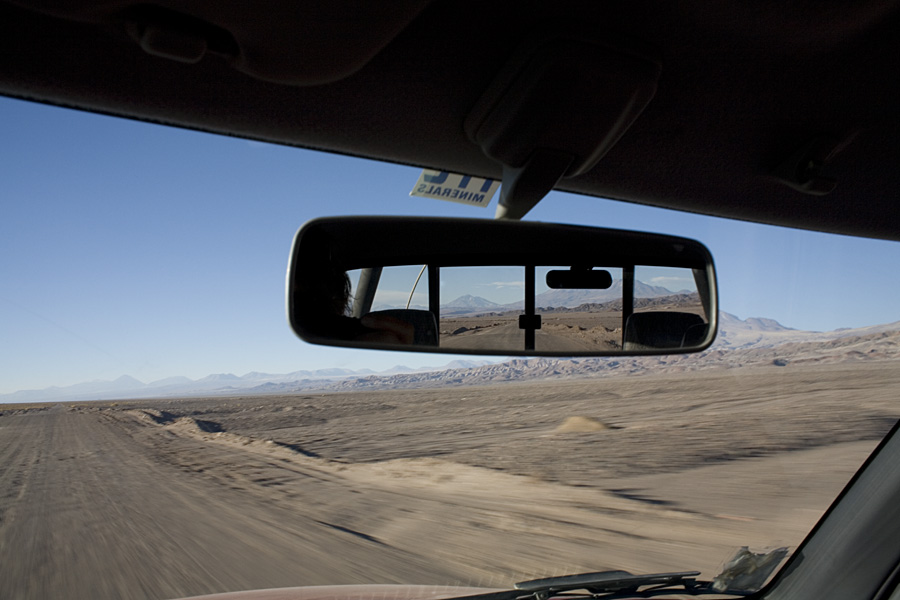 Inselbergs (isolated hills) along the road from Peine to Tocanoa - Chile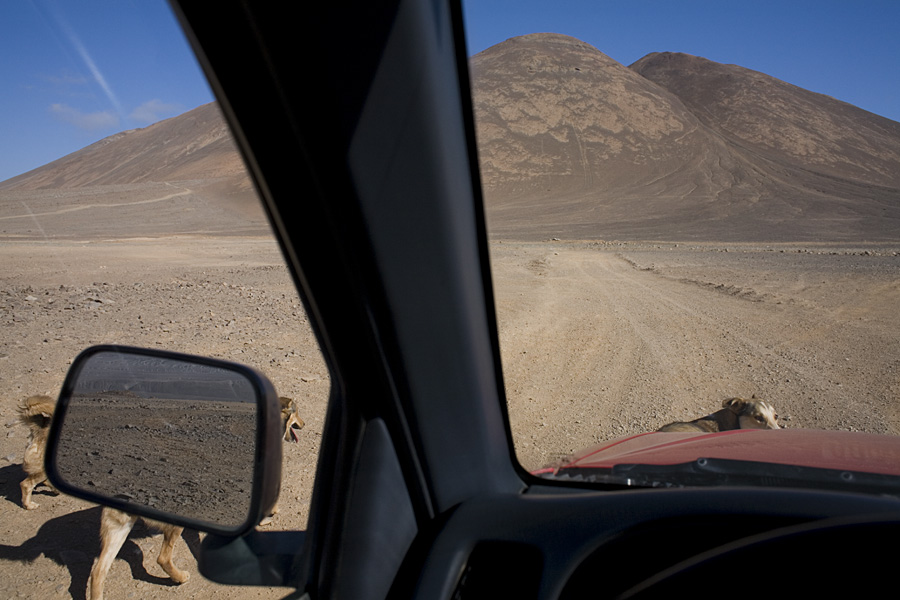 Copper miners' dogs - Chile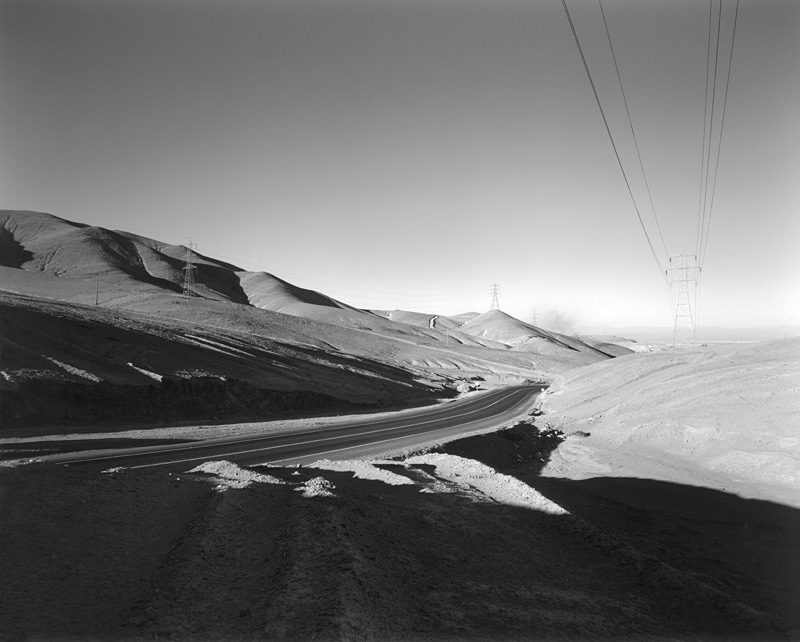 The approach to the Chuquicamata mine the world's deepest open-pit copper mine gouged out of the Atacama Desert earth - Chile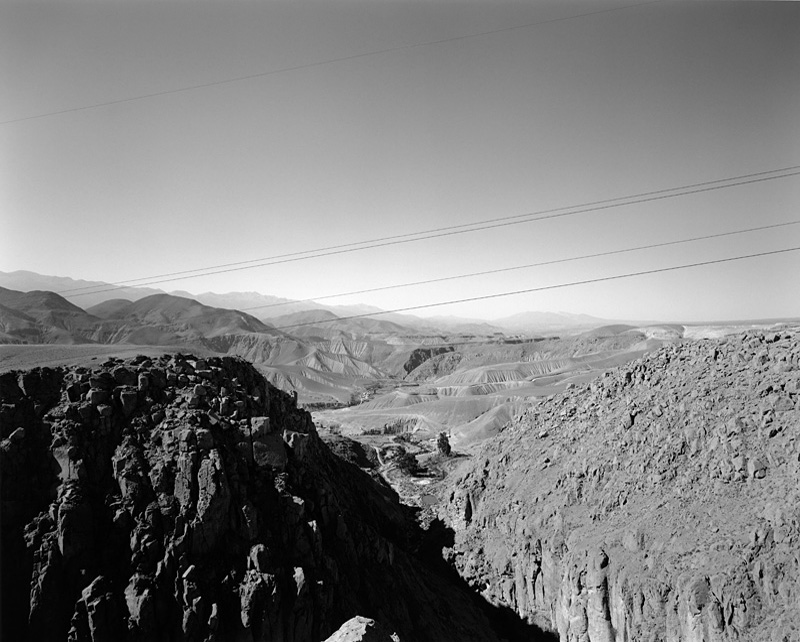 Electricity near Copaquilla for Putre, an Aymara village, in the precordillera – Chile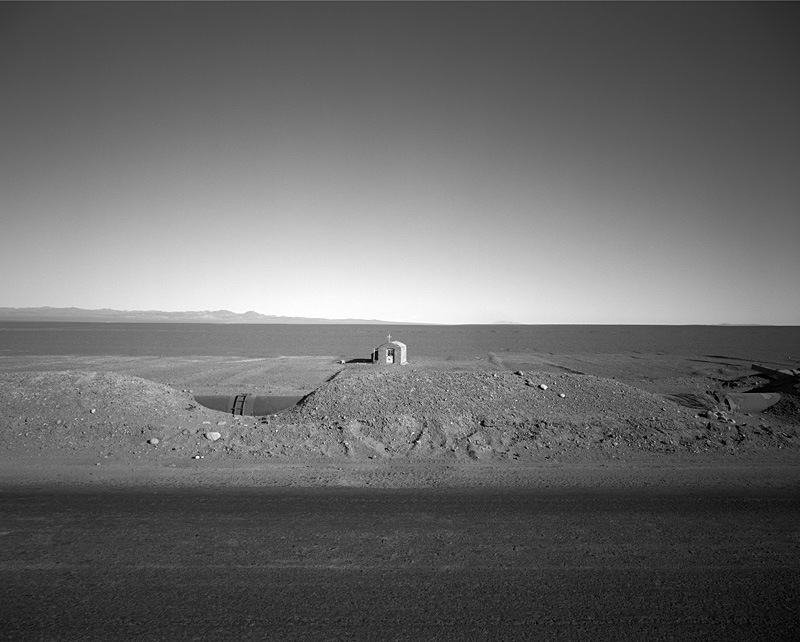 Water at last, but out of reach, because the Andes' water is transported by closed pipelines through the desert for industrial use and to the coastal towns - Chile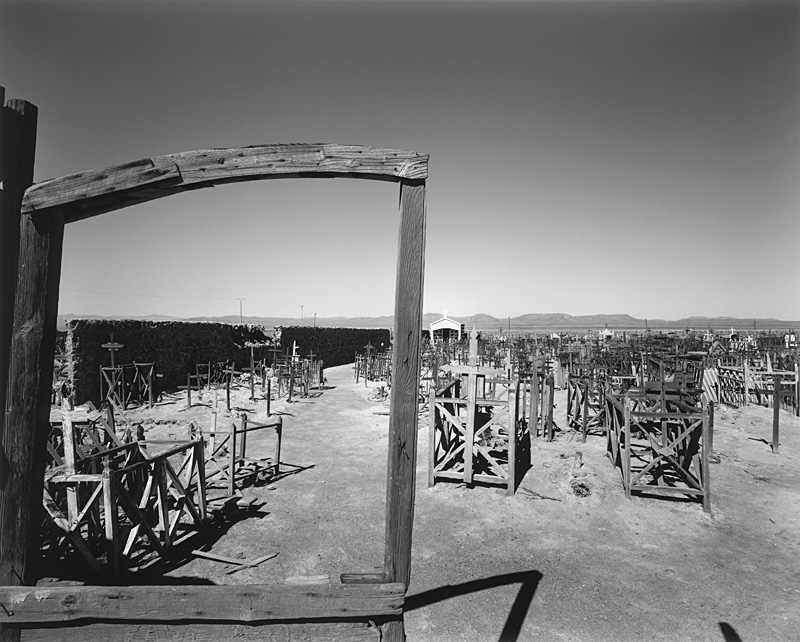 The graveyard of the Pampa Union nitrate mine operating from 1912 -1952 - Chile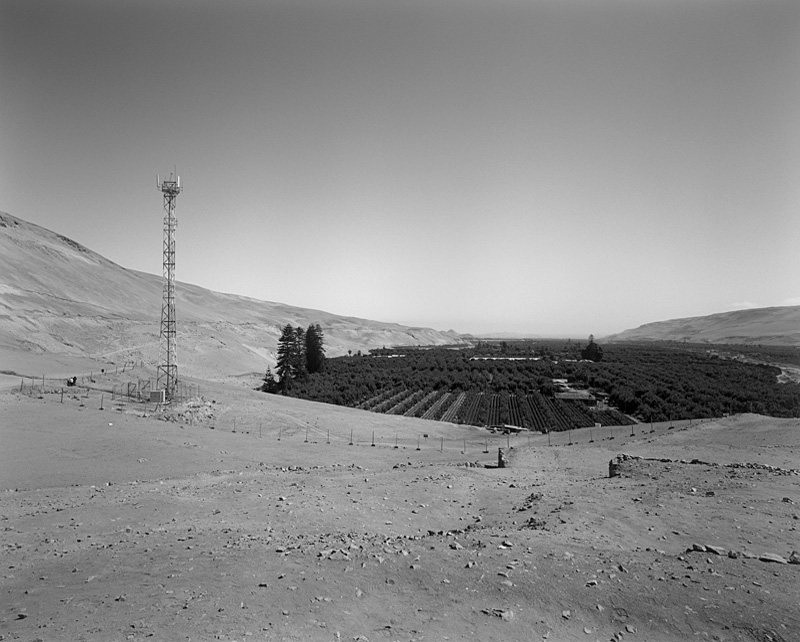 Thanks to the camanchaca (sea mist) and Andes' melting water, vegetables can be cultivated in Azapa Valley - Chile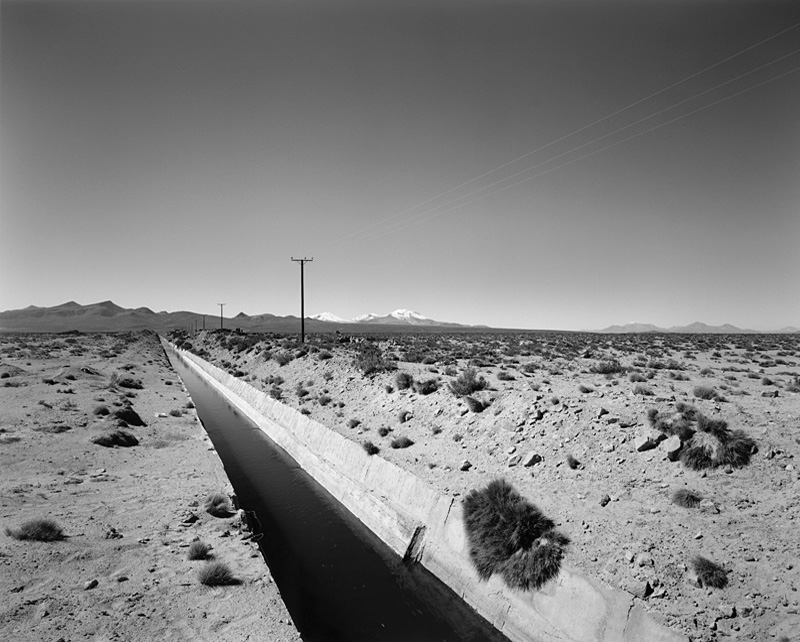 Melting water from the Andes is canalized from Lake Chungara in Parque Nacional Lauca on the altiplano (high plateau) for industrial use and the coastal town Arica - Chile